Awards, Prizes and Challenges in the schedule
EURO Gold Medal (EGM 2021)
EURO Distinguished Service Medal Award (EDSM 2021)
EURO Doctoral Dissertation Award (EDDA 2021)
EURO Excellence in Practice Award (EEPA 2021)
EURO Award for the Best EJOR Paper (EABEP 2021)
ROADEF/EURO Challenge
---
EURO AWARDS AND PRIZES
EURO Gold Medal (EGM 2021)
The EURO Gold Medal (EGM) is the highest distinction within OR in Europe. This year the award will be officially awarded posthumously to Professor Ailsa Land at the Opening Session.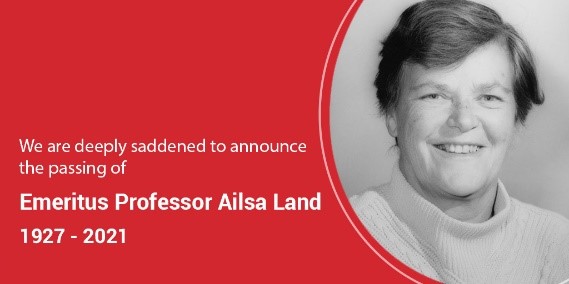 Members of the 2021 Jury:
Marielle Christiansen (Norway) - chair
Mathias Ehrgott (UK)
Mirjam Duer (Germany)
Ramón Álvarez-Valdés (Spain)
Dick den Hertog (The Netherlands)
EURO Distinguished Service Award (EDSA 2021)
The EURO Distinguished Service Award honours extraordinary efforts in recognition of distinguished service to EURO and to the profession of OR. The award will be officially presented at the opening session.
Members of the 2021 Jury:
Pascale Zaraté (France) - chair
Lidija Zadnik-Stirn (Slovenia)
Michel Bierlaire (Switzerland)
Robert Dyson (UK)
François Clautiaux (France)
EURO Doctoral Dissertation Award (EDDA 2021)
The purpose of the EURO Doctoral Dissertation Award is to distinguish an outstanding doctoral dissertation in Operational Research, defended in the countries having an OR society that is a member of EURO. Four finalists will present their work at a special session during the conference.
2021 Finalists:
Alexandre Florio: Models and Solution Methods for Stochastic Vehicle Routing Problems
Mercedes Pelegrín: Set Packing, Location and Related Problems
Felix Weidinger: E-Commerce Warehousing: Order Fulfillment in Modern Retailing
Petra Renáta Rigó: New Trends in Algebraic Equivalent Transformation of the Central Path
and its Applications
The award will be presented to the winner at the closing session.
Members of the 2021 Jury:
Hande Yaman (Turkey) - chair
Yves Crama (Belgium)
Laura Palagi (Italy)
Kathrin Klamroth (Germany)
Stefan Minner (Germany)
EURO Excellence in Practice Award (EEPA 2021)
Sponsored by

The EURO Excellence in Practice award is for the best submission and presentation describing an application of Operational Research in practice. This year there are six finalists will who will present their work during special sessions during the conference.
2021 Finalists:
Navonil Mustafee and John Powell: NHSquicker: Shaping Demand for Urgent Care through Real-Time Data and Digital Nudges
Andreas Klinkert, Peter Fusek, Bruno Riesen, Roman Berner: Airport Staff Scheduling at Swissport International: 14 Years of Collaboration in Business Optimization
Leonard Heilig, Eduardo Lalla-Ruiz, Stefan Voss: Intelligent Truck Drayage Dispatching and Appointment Booking: A real-world application in the Port of Hamburg (Germany)
Alessio Trivella, Mikele Gajda, Paolo Giannotti, Renata Mansini, David Pisinger: Sustainable and Efficient Logistics: How Optimization Transformed Italmondo's Cargo Loading Operations
Gilberto Montibeller and L. Alberto Franco: Improving Global Risk Management of Emerging Health Threats with Facilitated Decision Analysis
Sven Müller, Knut Haase, Mathias Kasper, Matthes Koch: A Pilgrim Scheduling Approach to Increase Safety During the Hajj
The award will be presented to the winner(s) at the closing session.
Members of the 2021 Jury:
John Poppelaars (The Netherlands) - chair
Ruth Kaufman (UK)
Geir Hasle (Norway)
Tobias Achterberg (Germany) [GUROBI rep]
Bahar Yetis Kara (Turkey)
EURO Award for the Best EJOR Paper (EABEP 2021)
Sponsored by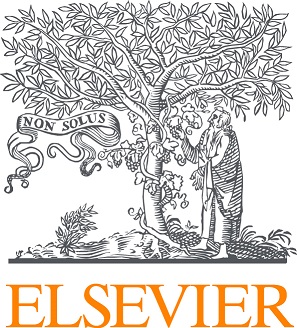 EURO has three annual awards available for papers published by EJOR: best survey paper; best application paper; and best theory/methodology paper. Winners for each category have been selected by a jury and these awards will be presented at the closing session.
Members of the 2021 Jury:
Markus Leitner (The Netherlands) - chair
Veronica Piccialli (Italy)
Judit Lienert (Switzerland)
José Fernando Oliveira (Portugal) [EJOR rep]
Jean-Charles Billaut (France)