University Of West Attica
(UNIWA - Campus 2)

The 31st European Conference on Operational Research will be held on the Campus 2 of the University of West Attica. The University was founded in March 2018 by the National Law 4521. The foundation of the newly established University came from the merging process of the former Technological Educational Institute of Athens and Piraeus University of Applied Sciences.
University of West Attica operates with high educational and research standards and strives to respond to the ever-increasing demands of a modern society for the creation of executives that have attained a solid scientific and technological background.

Today, the University of West Attica includes twenty-seven departments, organized into six Schools, covering a wide range of disciplines. The School of Public Health, the School of Management, Economics and Social Sciences, the School of Food Sciences, the School of Health and Welfare Sciences, the School of Applied Arts and Culture and the School of Engineering. The Schools' fields of study cover a wide range of modern science, including social, administrative and economic sciences, engineering sciences, health and welfare sciences, food sciences and art studies.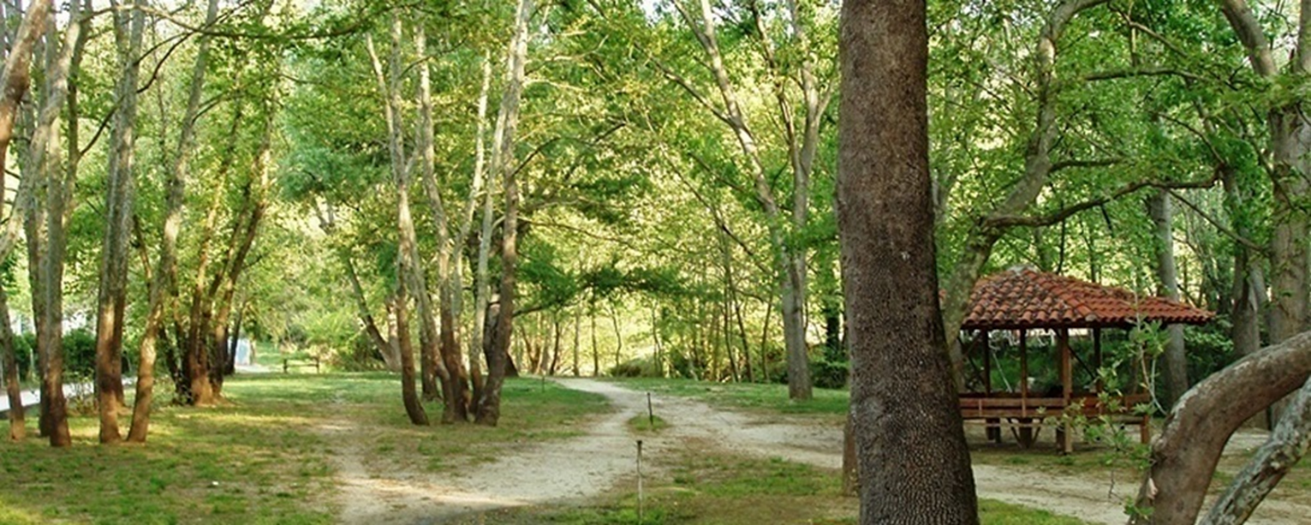 The Conference Center has been created on the University Campus of Ancient Eleonas in Egaleo, within the boundaries of the historic olive grove of Athens where the ancient Athenian philosophers taught. In a quiet environment with countless olive trees and elegant gardens, the Conference Center has been developed on four levels with a total area of approximately 5,000 sq.m. with the ability to host up to 1,500 delegates simultaneously.

It includes spaces offered for conferences, seminars, workshops, lectures, workshops, exhibitions and cultural events. More specifically, the Conference & Cultural Center has:
a central amphitheater with a capacity of 500 seats with suitable infrastructure to host both conference and artistic events. The central Amphitheater is the heart of the complex with a spacious stage for conference and artistic events, comfortable auxiliary spaces on both sides of the stage, sophisticated projection systems, impressive lighting with the possibility of multiple scenarios, as well as perfect acoustic performance. resonance time). It has a microphone installation system, a simultaneous translation system in many languages, while at the same time there is an audiovisual system for "live" broadcasts.
six parallel meeting rooms with a capacity of up to 150 people in a theatrical layout each. Also, two of them can be integrated and can accommodate up to 400 people in a theatrical arrangement. Each room has its own storage space and projection screen. There is also the possibility of direct external access to the rooms.
five auxiliary rooms,
exhibition spaces and reception areas, with a total area of ​​500 sq.m., with an impressive architectural design, dominated by ceiling lights and excellent quality flooring.
three translation booths, as well as an automatic translation system in 3 languages ​​at the same time,
a foyer with highly aesthetic decoration,
space for press conferences,
spaces for the establishment of a secretariat,
offices for the organizational needs of the events,
spacious elevators and stairs, as well as automatic lighting in public areas that make it easy to move around.
All rooms have mobile conference chairs and tables and can accommodate a variety of configurations. The Conference Center has parking for cars and coaches, access for trucks and provides all facilities for the amenity of people with disabilities.