---
Details of sessions (all sessions last 90 minutes unless otherwise specified)
---
MB44: When OR became my business: OR users speak out
We are used to thinking about how we can market OR, and how we might get a potential customer interested in what we have to offer; sometimes successfully, sometimes not so successfully. This session gives us a chance to explore the problem from the client's viewpoint. A panel of customers of OR will be invited to talk about how they discovered OR, and how they integrate it into their project. This will then be opened up to Q&A, to find out more about what makes a good OR project, and a good OR practitioner, from the customer's viewpoint.
---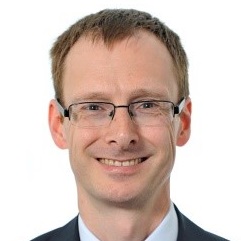 Ed Humpherson
UK Statistics authority, Director General for regulation
---
"I am a long-standing fan of the Operational Research approach to problem-solving. Some of the best, most influential projects I've been involved with have been driven from an OR perspective. I love the approach that starts not with a theory or a normative approach to what should be, but instead starts with the problem that we are trying to solve. The problem orientation of OR – looking at a situation for what it is, not for how we want it to be - can lead to fresh insights and real breakthroughs".
---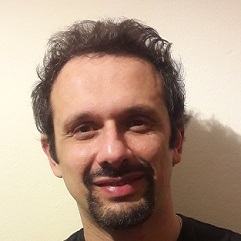 Antonio Di Carmine
TMS Lead Architect, Alstom
---
With an overall experiences of about 13 years in the Rail Control Systems, he is coordinating all the activities related to the software development of the Alstom Traffic Management System named ICONIS, leading the technical evolutions and addressing advanced functionality like real time optimization of railway traffic requiring strong Operational Research algorithm integrations.
---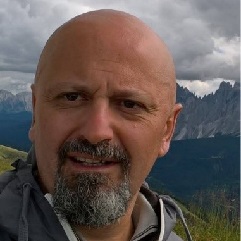 Massimo Rosti
TMS Solution Director, Alstom
---
With an overall experience of about 25 years in the Rail Control Systems, he is capturing the market needs defining the global strategy and the roadmap of the Alstom Traffic Management System named ICONIS. He is supporting several bids and projects trying to drive the developments in adherence of the real customer needs.
---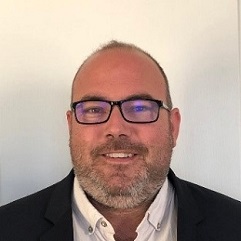 Cedric Valente
Senior Project Manager; cma cgm
---
"As a project manager, I experienced 15 years of failures and success on integrating routing optimization algorithms in transport management systems projects: I'll share with you how OR became my business, and some key success factors"
---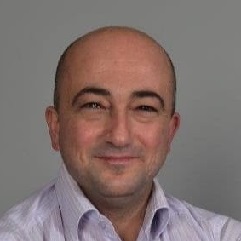 Volkan Cinar
(Trim & Chassis Quality Shop Floor manager, Renault)
---
Volkan graduated in industrial engineering from the Galatasaray University in İstanbul and completed his master degree in the same university in 2009. He has been working for Oyak Renault car factory since 2010 in Bursa/Turkey where he had many experiences in different departments such as production, quality and productivity. He is now in charge of Trim & Chassis Quality Shop Floor operations. During his career, he managed many different operation research projects within Renault Group. In particular, he focused on especially "line balancing in quality control workshop", "job shop scheduling in body workshop", "flow optimization"
---
MC-44: Machine learning and AI
There is a lot of synergy and complementarity between Operations Research (OR) and Machine Learning (ML). While some ML experts use OR to improve the machine learning models, OR experts use ML more and more to incorporate learning in their optimization algorithms. The two technologies also complement each other to deliver more value to business users and higher impact. In this session we'll discuss some examples with a focus on real life problems.
Giulia Burchi, Product Manager at DecisionBrain will present how they combined OR and Machine Learning to improve their customer's productivity and efficiency. The solutions are structured around integrated modules and developed using a standardized platform approach for quicker development and deployment of tailored applications.
Matteo Pozzi, CEO of Optit, spin-off of the University of Bologna (Italy), will present how ML is becoming an essential component of the company's offering, exploring the increasingly sophisticated relationship between OR and ML in the development of advanced DSS.
---
MD-44: Julia: New kid on the block
How can you make best use of Julia? Do you want to try? This tutorial will explore how Julia compares with Python, and introduce you to its use in the OR/analytics context. It will be led by Joaquim Gromicho of ORTEC, and Moulay- Driss El Alaoui Faris of Air Liquide.
---
MG-44 Speed-networking
Meet your peers in a friendly, safe and fun way - see how serendipity can expand your horizons. OR is a team business, and knowing people you can turn to for ideas, feedback and support makes all the difference. But it is not always easy building your network, especially if you are shy or feel that you are an outsider. This welcoming session is a way of overcoming the barriers to networking, and enjoying yourself while you do it.
You may find it easier if you come with an idea of how you can introduce yourself to others in just two minutes. But don't worry if you don't have time to prepare – you'll soon pick it up.
Please note that if you join this session more than ten minutes after the start, you may have to wait for a few minutes before getting to meet colleagues. Please be patient; it shouldn't be too long to wait.
---
TB-44: An "X-ray" of the perfect practitioner
What is expected from a practical OR candidate? What are the main characteristics that make a difference? What are the strengths (e.g. analytical thinking) and the weaknesses? How can a person improve certain qualities in order to make larger impact?
Round-table speakers include:
John Poppelaars, Chair of EURO2021 Excellence In Practice Awards Jury
Reinier vander Pol, Team lead, Operations Research, Shell
Georgios Dikas, Principal Data Scientist, Tesco
Arjen Rietveld, Expert Solution Architect, ORTEC
---
TC-44: OR in the cloud
Let your OR algorithm go out from your PC: How to successfully implement and integrate a OR solution in the Cloud.
After a poll of current cloud usage and experience among the audience, several OR software vendors will give short overview presentations on their offering of cloud-based OR software and services:
- FICO Xpress: Leveraging cloud for Enterprise-grade Optimization Applications (presenter: Jens Schulz; abstract in the conference app)
- Gurobi: Flexible Deployment of Optimization Applications in the Cloud with Gurobi (presenter: Michel Jaczynski; abstract below)
- IBM Ilog: Model, Test, Deploy and Monitor your applications on the cloud (presenter: Alain Chabrier; abstract in the conference app)
In the second half of this session the presenters will be joined by some expert users of OR software for a panel discussion about their experiences, expectations and hesitations regarding the use of OR software on the cloud.
The audience is invited to participate actively in the discussion.
Flexible Deployment of Optimization Applications in the Cloud with Gurobi, Michel Jaczynski
Gurobi provides a number of capabilities to simplify the deployment of optimization applications in the Cloud:
First, Gurobi Instant Cloud provides a fully managed solution available on Amazon Web Services or Microsoft Azure.
You can configure one or more clusters in different regions and seamlessly offload optimization jobs to the Cloud.
You can write your clients using various programming languages, and the communication is secure using end-to-end encryption and dedicated virtual machines.
Your machines and jobs can be monitored using an intuitive Web Interface or a REST API.
Alternatively, if you want to deploy a custom solution with containers, Gurobi provides images on Docker Hub to build your application and to deploy the Gurobi Compute Server with minimal effort. Gurobi also provides a dedicated Web License Service (WLS) to dynamically activate the use of Gurobi in containers.
With examples and best practices, Gurobi guides you in deploying your custom solution on Kubernetes using the environments managed by AWS, Microsoft Azure, or other cloud providers
We also provide a range of Optimization Application Demos, which are live web optimization applications that demonstrate the architecture.
With Gurobi Instant Cloud, you can get your optimization application up and running in the Cloud in minutes, or you can build a custom solution using containers while benefiting from best practices for security, availability, and performance.
---
TD44: "Inspiring Stories"
A set of inspiring case-studies, from a wide variety of industries, focusing less on the technique, and more on implementation and outcome. These will show how OR has really made a difference and had an impact, whatever the field:
Flexible Deployment of Optimization Applications in the Cloud with Gurobi, Michel Jaczynski
Gurobi provides a number of capabilities to simplify the deployment of optimization applications in the Cloud:
Scheduling semi-conductor fabrication (Sharon Feely)
How Discrete Event Simulation can address the consequences of the COVID-19 pandemic crisis: practical examples (Naoum Tsioptsias)
Using OR to plan quayside operations in real life (Joao Fonseca)
The Fuel Replenishment System (Mikhail Krasilnikov and colleagues)
---
TE44: Making it happen: ways of overcoming the challenges of deployment
First half: Ensuring that OR projects actually get implemented and lead to successful change is not an easy task and requires careful thought. This MAI workshop will discuss how to overcome some of the challenges practitioners face in ensuring deployment, illustrating this with actual case studies. It will discuss staff and stakeholder involvement, addressing organisational and behavioural factors as well as processes, using problem structuring methods alongside other OR approaches, integrating risk management, working across organisational boundaries, getting involved in strategy, processes and performance measurement, and helping the client and stakeholders develop a culture of innovation and learning rather than a top down blame culture.
The workshop will also show how these factors are incorporated in the Public Sector Scorecard, a problem structuring and performance management framework for the public and third sectors which has been used in six continents. This has three phases: strategy mapping, service improvement and performance measurement. It aims to help organisations focus in turn on the outcomes desired, the processes that lead to those outcomes, and capability - the organisational, people and resource issues that are required to support staff and processes in achieving those outcomes. Several case studies using the Public Sector Scorecard will be described.
Second half: The View from ORTEC Often, creating an OR model is only a small part of the work that we as consultants do for our customers, and ensuring the customer will actually use the model is much more work (and much more important) than getting the optimal result.
There are many reasons why people might choose to continue their old tools or do things manually, even though the new model gives a more optimal (cheaper, faster, etc) result. For example, they are simply used to the old way of doing things, they do not trust the new application, they do not want to invest the time (or they do not have time) to get to know and test the new tool, or even that it is less easy to manipulate the new application if they for some reason want to get a certain result. In addition, there are also other challenges in deployment, for example lack of (correct) data.
During this session, we will discuss these challenges (and others), discuss methods to deal with this, and look at a number of real-life examples where deployment was successful or not so successful, and why.
---
TF-44: OR v COVID in 5 minutes
There is nobody at this conference who has not been affected by the COVID-19 pandemic. Many people in OR have been actively engaged in using their skills to address some of the huge range of challenges it has thrown up. This session brings together some of those people, with a series of 5-minute lightning talks showing how they have used OR to help overcome pandemic issues. There will be a short break for discussion partway through, and a longer discussion after the final lightning talk to compare notes on how OR can help in the present circumstances. The audience will be encouraged to engage in this through the Q&A function. NOTE: THE ORDER OF SPEAKERS MAY NOT BE AS SHOWN BELOW.
OVERVIEW
Margaret Brandeau: COVID-19 in Prisons and Jails: Mitigating the Epidemic in a Captive Population
Zisis Maleas: OR for COVID-free carpooling service
Stef Baas: Real-time bed-occupancy forecasting
Ger Koole: Predicting hospital occupation of Covid-19 patients
Naima Saeed: Vaccine roll-out: 3 key factors for success
Ioannis Tsagarliotis: Allocating and scheduling mobile vaccination teams to contain COVID-19 pandemic in Greece.
Anna Nagurney: OR and COVID-19: From Research to Policy
Margaret Brandeau: COVID-19 in Prisons and Jails: Mitigating the Epidemic in a Captive Population
Some of the worst COVID-19 outbreaks have occurred in jails and prisons. Using data from Cook County jail in Chicago, along with a dynamic transmission model, we estimate the effect of strategies undertaken by the jail to mitigate COVID-19 spread. Our findings suggest that depopulation efforts should be a primary strategy for COVID-19 mitigation in jails, and that single celling, in concert with depopulation, is effective in mitigating COVID-19 transmission. We find that asymptomatic testing is also an important component of COVID-19 control strategies. We conclude that it is possible to mitigate the spread of COVID-19 even in correctional settings.
Our speaker: Margaret L Brandeau is the Coleman F Fung Professor in the School of Engineering at Stanford University and Professor (by Courtesy) of Medicine. Her research focuses on the development and application of models to support good decisions in public health.
During the COVID-19 pandemic, most daily activities had to be postponed or redesigned to fit the widespread restriction measures. Many employees were reluctant to use public transport since sharing the same space with others would increase the infection risk. Under this light, a carpooling service was implemented to mitigate the exposure of co-workers during commuting and eliminate the interaction with others. I'll talk about how we used mixed-integer programming to match the commuters from the same or nearby organizations in shared trips considering the COVID restrictions and exposure minimization.
Our speaker: Zisis Maleas works as a researcher in data science, OR, and AI for transportation and logistics at CERTH/HIT. He graduated from the school of mechanical engineering of AUTH with a major in industrial engineering and he is an MSc student of Artificial Intelligence at the same university.
This talk briefly presents a method to forecast bed occupancy by COVID-19 patients at wards and ICUs in one hospital. The method forecasts occupancy based on a queueing network estimated from the hospital's data warehouse. The forecasts were evaluated on data from the first COVID-19 outbreak in the Netherlands and were shown to be very accurate. The method was implemented in several Dutch hospitals and can also be used, for instance, to make decisions about patient admission and reallocation.
Our speaker: I am a PhD student at the Stochastic Operations Research group, University of Twente. Next to forecasting and decision making in scenarios related to COVID-19, my research focuses on methods for statistical inference and decision-making in Bayesian clinical trials.
For the Dutch center of patient reallocation we made a model that predicts numbers of clinical and ICU patients at the regional level. It included a model for predicting new arrivals and calculations of residual lengths of stay. This was used to spread patients equally throughout the Netherlands.
Our speaker: Ger Koole is full professor at the mathematics department of the Vrije Universiteit Amsterdam. He mainly teaches for the Business Analytics curriculum. His research is focused on stochastic models for service operations. Next to his academic work he founded CCmath, a fast-growing call center workforce management company.
This study developed a mathematical model to explore the efficient allocations and distributions of the COVID-19 vaccine. We took the state of Victoria, Australia, as a case study and tested different scenarios for vaccine distributions. Our analysis showed three key factors for success: capacity, transshipment of vaccines between medical centers, and suitable vaccine pack size. Our model helps decision-makers strike a balance between the cost of building extra capacity to try to achieve population vaccination in a given time scale or accepting a less costly approach that takes more time.
Our speaker: Naima Saeed is an Associate Professor at the School of Business and Law at the University of Agder, Norway. Saeed has published papers in well-acknowledged international journals, including the European Journal of Operational Research, Transportation Science, and Computers in Industry.
COVID-19 pandemic has a major impact on daily life standards. In order to control it Greece initiated vaccination at the end of December 2020. For the cases of individuals living in institutions such as nursing homes, care facilities for chronically ill, rehabilitation centers, for house-bound individuals and reception centers for refugees, specialized mobile vaccination teams are assigned. This work focuses on the problem of allocating and scheduling these mobile vaccination teams, having as an objective to minimize the number of new cases.
Our speaker: Ioannis Tsagarliotis is a Phd Candidate in Epidemics Logistics in University of Piraeus. He is a highly skilled engineer and logistician. He has 20 years' experience in logistics, training and leading business sections/divisions up to 60 people.
The COVID-19 pandemic has dramatically illustrated the importance of labor to supply chains from food to healthcare. In this lightning talk, I will highlight our recent research using optimization and game theory for supply chain networks with labor as a critical resource along with productivity factors and various constraints on labor. I will then argue for the importance of having one's research on the pandemic disseminated to the public and how to deal with the media in order to impact policy through Operations Research.
Our speaker: Anna Nagurney is the Eugene M. Isenberg Chair in Integrative Studies and the Director of the Virtual Center for Supernetworks at the Isenberg School of Management at the University of Massachusetts Amherst. She is an INFORMS Fellow and the Recipient of the 2020 Harold Larnder Prize from CORS.
---
WB-44: Fast and furious: lightning talks
At a conference like EURO, it is impossible to catch up with everything; and all too easy to stick to a single stream within your usual professional specialism. This session showcases some of the breadth of OR in action, with a set of 5-minute presentations handpicked to inspire, interest and extend your knowledge. It is a high-energy, high-intensity session that has been very popular at previous EUROs. THE ORDER OF SPEAKERS MAY DIFFER FROM THAT SHOWN HERE
List of speakers and titles (full details below)
Giulia Burchi: Cutting TOYOTA transportation costs by 10%
Emilia Grass: Cybergeddon in Healthcare: Preparing for the worst
Zisis Maleas: Bike sharing rebalancing
Giles Hindle: Consultancy with rich pictures
George Stravodimos: Climate mitigation and adaption through the ECO SENSE platform and labelling system
Vladimir Fux: Pricing fashion at scale
Martin Schlappa: Reinforcement learning: a game-changing approach?
Leif Meier: The Yard is the Heart: Operations Research in Container Terminal's Yard Management
Joana Mata Dias: Operations Research and Medical Physics: A Match Made in Heaven
Faris Moulay-Driss: OR Enabled Software in Digital Solutions
Giuliana Carello: Continuity of Care for home healthcare patients
Margherita Porcelli: (Not so) Brute Force Optimisation
Details
In this lightning talk, I will show the inbound logistics optimization solution we built for TOYOTA.
DecisionBrain was tasked with first helping automate the process of planning the transportation of auto parts from external suppliers to the customer's plants, and then developing optimization models to minimize overall transportation cost while ensuring the level of service. The planning engine focuses on three specific areas: Orders Grouping, Trucks Routing, and 3D Packing. The project took 8 months, from conception to go-live, and hugely overachieved the cost reduction target from Toyota (10% vs an expected 2%).
Our speaker: Business Analyst at DecisionBrain since 2016, Giulia Burchi has experience in Project Management for developing and implementing decision support solutions. She is the Product Manager for DecisionBrain Gene, an enterprise platform for building and deploying tailored decision support applications.
The number and severity of cyber-attacks against healthcare providers has increased significantly, threatening patient safety worldwide. In contrast to other sectors, hostile acts against healthcare can lead to consequences beyond financial losses and damages to reputations. Not only can ransomware block access to networks and patient data paralysing hospital activities, hacking of medical devices used for life-saving treatments can likely entail perilous consequences. Healthcare systems worldwide were found to be vulnerable and not adequately prepared to respond to cyber-attacks. This talk will explore how to strengthen cyber-resilience of healthcare providers and ensure patient safety.
Our speaker: After completing her PhD on optimization in disaster management at the Technical University of Hamburg, Emilia Grass became a Fritz Thyssen Fellow at the Institute of Global Health Innovation at the Imperial College London to improve cyber resilience in healthcare.
In the race for a more sustainable, cheap, and environmentally friendly transport in unban areas, bike sharing services face a lot of popularity during last decades. However, managing such services end up as a very complex problem that requires precise and robust algorithms to best capitalize the available resources. This study presents our work with a bike sharing service that involves data analysis, prediction, and developing an algorithm to support relocation/rebalancing of the available resources.
Our speaker: Zisis Maleas works as a researcher in data science, OR, and AI for transportation and logistics at CERTH/HIT. He graduated from the school of mechanical engineering of AUTH with a major in industrial engineering and he is an MSc student of Artificial Intelligence at the same university.
The reduction of energy consumption and carbon footprint is a top European priority, with local communities having an exemplary role towards climate change mitigation and in need of interventions. Intelligent data analysis systems and innovative visualization methods will be vital to achieve this goal. ECO SENSE focuses on the creation of an integrated platform leading to a homonymous labelling of municipalities, with four main software and equipment interconnection tools related to mitigation, resilience, forecasting and actions prioritisation, that will apply machine learning algorithms for analysis and prediction, and examine the interaction between end users, external factors, and energy systems.
Our speaker: George is a consultant at HOLISTIC. He's an Environmental Engineer with an Msc in Energy Production and Management, 14 years of experience in Environmental & Energy Engineering, ranging from production to QA/QC, Research, Energy Efficiency and working as a project developer and manager.
How to recommend discounts for hundreds of thousands of articles, when your model does not fit in MIP solver? How can decomposition methods be applied in practice and constitute a reliable product? We will talk about Operations Research problems becoming engineering challenges and Machine Learning tools helping out.
Our speaker: Vladimir Fux is a Senior Data Scientist at Zalando SE. Prior to this he got his PhD in Institute Mines-Telecom and worked as postdoctoral researcher in Technical University of Munich. Interested in Operations Research, Game Theory and Auction Theory topics.
With Reinforcement Learning (RL), processes can be learned in a different way: learning by doing. Given that many real-world processes are messy and complex, RL has the potential to become a game-changing approach.
After recent successes in various fields, we apply RL at a waste incineration plant: We build a digital twin of the plant using a neural network and train a RL agent to operate this digital plant, optimizing steam output while keeping oxygen levels low. Overall, we can show first promising results, adding to previous real-life applications in e.g. autonomous driving or robotics, and share our lessons learned.
Our speaker: Martin Schlappa is a doctoral candidate at WHU - Otto Beisheim School of Management, researching practical applications of machine learning. Martin also works at McKinsey & Company and holds a BSc and MSc in Management from WHU and The London School of Economics respectively.
Managing thousands of containers stacked on top each other in a terminal yard efficiently is a complex, magic, dynamic and crazy task at the same time – without the right strategy. Being able to analyze, compare, visualize and predict the impact of yard management decisions with the help of simulation allows planners not only to identify best possible actions from a huge set of possible yard strategies, but also to enable those logistics hubs to define a structure for more sustainable operations, efficient hinterland train connections, a minimum traffic congestion and perfectly aligned services amongst others.
Our speaker: Leif Meier, Professor of Operations Research and Logistics in Bremerhaven, Germany. Diploma and PhD in Business Management from Georg-August-University Göttingen and Ecole Superior de Commerce de Pau, France. Management Business Experience from Procter & Gamble, TARGOBANK (former Citibank) and RBS Hamburg, Germany.
More than 50% of cancer patients are treated with radiotherapy. Radiotherapy treatment planning relies heavily on OR models and algorithms, and it is a fruitful field of continuous challenges, both from the applied and methodological research points of view. Treatment planning is still a trial-and-error process, and the plan quality is heavily dependent on the experience and time availability of the human planner. OR can contribute to improved treatment quality, increased cure rates and decreased side-effects, better matching of patients with existing treatment modalities, improved workflows in health institutions. OR can really make a difference!
Our speaker: Joana Dias's academic background is on Computers Engineering and Operations Research/ Management Science. She is an Associate Professor at University of Coimbra. She works in decision making models and algorithms and, in particular, health related problems, combinatorial optimization, multiobjective optimization. Personal homepage: www.uc.pt/feuc/joanamatosdias
The digital transformation in companies is leading to an increased use of scripting languages like Python, R and possibly Julia. OR enabled software can be a component of digital solutions along with data analytics and machine learning. Hence the need to speak the same language (often Python). What are the options for using these scripting languages to build industrial OR enabled software? I share with you learnings from experimentation in this space.
Our speaker: Energy Decision Scientist in Air Liquide R&D since 2015 with an Engineering & Construction background. Main interests: 1- Clean energy sourcing and industrial production planning for power intensive processes. 2- Software quality and craftsmanship for digital / OR solutions.
The efficient solution of real optimization problems increasingly calls for the development of efficient and easy-to-use implementations of derivative-free algorithms. I'll describe a new direct-search derivative-free Matlab optimizer for bound-constrained problems, whose remarkable features are its ability to handle a mixed-integer and categorical variables, a versatile interface as well as a novel self-training option. It is also applicable to multilevel equilibrium and partially separable problems. Its easy-to-use interface provides a number of user-oriented features, such as checkpointing and restart, variable scaling, and early termination tools. The new algorithm is named BFO, for Brute Force Optimizer, is available at https://github.com/m01marpor/BFO.
Our speaker: Senior Assistant Professor at the University of Bologna, Italy, got her PhD in Mathematics at the University of Florence, Italy and worked as postdoctoral researcher at the University of Namur, Belgium. Her research mainly concerns the study of numerical optimization algorithms form theoretical and practical perspective.
---
WC-44: Technique tasters Three techniques in 30 minutes each.
There are multiple methodologies and techniques available to the OR practitioner which can result in less understanding of those which may have the most impact. We tend to use that which is most familiar to us when problem solving, but the danger is that other methods may be more relevant and more effective to use in a particular situation.
This session will provide an overview of three techniques which are less common in practice in order to give a taste of how they could be used and deployed to enhance your OR toolbox.
Each of our expert speakers will help you understand whether this might be useful for you, and if so, where to find out more.
Soft systems methodology (SSM) is an approach to organizational process modelling and it can be used both for general problem solving and in the management of change.
Dr. Giles Hindle is a senior lecturer at Hull University Business School and an associate fellow at Warwick Business School.
Decision analysis is a systematic, quantitative, and visual approach to making strategic business decisions.
Dr. Gilberto Montibeller is a Professor of Management Science and the Director of Executive Education in the School of Business and Economics at Loughborough University (UK) and a Senior Research Fellow at the University of Southern California (USA).
Discrete-event simulation (DES) models the operation of a system as a (discrete) sequence of events in time.
Naoum Tsioptsias is a Simulation Consultant with Simul8 Corporation.
---
WD-44: Our moral compass: integrating ethics into everyday OR practice
Unfortunately, this session has had to be cancelled owing to illness.